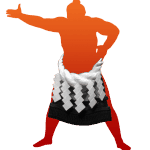 THE BEST
SUMO MODELS
THE WORLD'S BEST STARS ARE AVAILABLE FOR YOUR SPECIAL EVENT!
EXCLUSIVE ACCESS TO THE BIGGEST & BEST SUMO TALENT FOR YOUR EVENT!
HUGE TALENT. HUGE IMPACT. SMASHING SUCCESS!
Do you want more BANG for your corporate event bucks?
Looking for big IMPACT at your trade show booth?
Would you like to THROW a party like no other?
The SUMO offers exclusive access to the biggest, best and greatest variety of sumo wrestler models in the world for athletic performances, modeling, acting and educational demonstrations. We customize our services for your event and cater to your budget – anywhere in the world.
ENTERTAINMENT
LIVE EVENTS
DEMOS
TRADE SHOWS
PRIVATE PARTIES
NEED SUMO EQUIPMENT?
Sumo wrestling is an ancient Japanese sport with two millennia of culture and ritual. We carry traditional sumo equipment, rarely found outside of Japanese pro sumo. From authentic sumo rings and sumo belts to referee kimonos and props, we offer all the essential Japanese gear for accurate demonstration and memorable event souvenirs.
OUR COMMITMENT
We provide the absolute best sumo wrestlers and models in the world. You'll be more than satisfied with the performance, action, image, and charisma of our sumo athletes. We customize our services for your event and cater to your budget. Performances can be booked for several minutes, several days, or more! You can hire one sumo wrestler or 20 sumo wrestlers across town or across the world. No event is too small or too big – and we'll travel anywhere in the world to get there.
The sumo talents not only put on a tremendous performance, but they were wonderful with our guests, taking photos, signing autographs, and mingling all evening!
— Special Events Coordinator
The sumo champions were the highlight of our week! A crowd of 10,000 people packed our stadium to watch them in action. I wish we could bring them every year!
— International Festival Producer